WOR-FM, WXLO and 99X
--A Rewound Radio Educational Web Site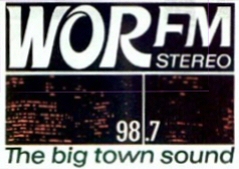 New!
A dedicated page of pictures donated by WOR-FM personality Tommy Edwards!
Web Site Index
Anyone who has additional information is welcome to contact me.
Airchecks are welcome as well as additional pictures and history.

This page has been accessed
146440
times since December 2, 2009


WORFM.com is part of the Rewound Radio non-profit 501(c)(3) educational organization dedicated to persevering the art of Top 40 Radio.