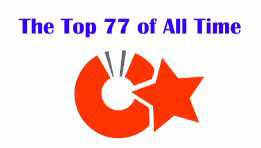 VoteTop77.com
The Votes Are Now Being Counted
Rewound Radio will count down The 2016 Top 77 on December 26!
The Top77 plus the hundreds of other songs that also got votes will
then be played all week between Christmas and New Years.
Thanks for being a part of this year's Top 77 Songs of All Time
and stay tuned for a great week of music for the Holidays!