Profile Of Rewound Radio D.J. Hall of Fame Producer John Troll
By Scott Benjamin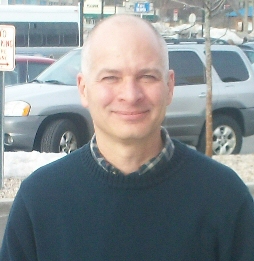 Sixteen years ago WABC Rewound began, the Musicradio77.com message board that was used on it was considered state-of-the-art, WCBS-FM featured a partial roster of former WABC All-Americans and digital recording was just becoming a reality.
Today, WABC Rewound has been off terrestrial radio for seven years, discussion boards have proliferated, WCBS-FM no longer focuses its playlist on the 1950s to early 1970s and Cousin Brucie is on satellite radio and digital recording has revolutionized air check collecting to the point where John Troll has thousands to choose from as he produces the weekly Rewound Radio D.J. Hall of Fame Show that airs Saturday starting at noon Eastern time.
"I didn't see that it was as much a hobby until the late 1990's," John said in a March 13, 2015 interview with Musicradio77.com. "It wasn't until then that I learned that other people did this because of the Internet and digitization of the air checks there was a lot more that was available."
"I started building my collection by trading with other people and going direct digital, which helped, for example, get a lot of the former WABC jocks on their WCBS-FM shows," added John, who has lived in Danbury, CT. since 1991 and has a wife and two children.
"You couldn't make it a hobby before digitization, because you needed a lot of space to store all the tapes," he explained.
Now in addition to using air checks of such WABC personalities as Dan Ingram, Bruce Morrow, Ron Lundy, Harry Harrison and Chuck Leonard, he has material of such out of town boss jocks as Don Steele, KHJ, and Casey Kasem, KRLA, from Los Angeles and Larry Lujack and Dick Biondi, both WLS, from Chicago for the weekly Internet radio show.
"It's a big job," wrote Allan Sniffen, who operates Rewound Radio, Musicradio77.com and the New York Radio Message Board. "He tracks down air checks, restores them (puts the music back in), improves the quality as best as possible, writes the scripts that introduce the shows and manages the scheduling."
"He also participates via our online boards and forums as the shows air so that listeners have a better sense for what is significant," he added in a March 16, 2015 e-mail message. "It's more than just playing back tapes of old shows. John Troll is the reason the show is as good as it is."
John, who has a degree in computer science from Albany State, did post-production work - mostly on MTV videos, commercials and NBC's The Cosby Show - for Edite in New York City from 1984 to 1990 and now works in information technology for Pepsi in Westchester County.
Allan launched Rewound Radio February 2, 2010 as a response to the nearly decade-long decline in terrestrial oldies stations devoted primarily to the music that had helped make 77 WABC the most listened to station in the nation during parts of the 1960s and 1970s.
"I wanted to keep the format alive for displaced listeners, many of whom don't want to hear new music mixed in with their favorite oldies music," he wrote regarding the need for an alternative to the Classic Hits stations that are playing more songs from the MTV '80s.
Occasionally John would send a message to Allan through the New York Radio Message Board about an air check that he had that would fit an upcoming milestone.
"He didn't pay a lot of attention to me," John recalled, until longtime WCBS early afternoon air personality Bill Brown died in October 2011 and he asked on the board if anybody had air checks that could be used on Rewound Radio.
Within less than a day he provided Rewound Radio with tribute material and then supplied Dan Ingram's first show at WCBS-FM from October 1991 as a 20th anniversary tribute. From there, he became the producer for the Rewound Radio Hall of Fame.
John said until the late 1990s, his air check collection largely consisted of a handful of cassettes from WPLJ that he had recorded while growing up in Huntington, Long Island.
However, about 13 years ago the digital revolution brought collectors "out of the woodwork," and produced volumes of material for the Hall of Fame shows.
He has even digitized the vast air check collection of WABC Rewound co-Producer Peter Kanze and many of the ones contributed by collector Charlie Menut.
Allan wrote that Rewound Radio usually has about 100 listeners on a typical weekday and a larger audience for the Hall of Fame and other weekend programming, which includes his own Saturday show starting at 3 p.m. Eastern time, and That Thing, hosted by Rich Appel, on Sundays at 6 p.m. Eastern.
John said the former WABC air personalities –Ingram, in particular – attract the most listeners
"It was amazing how he could be so funny for four hours every show," John said of Ingram, who now lives in Florida. "His humor had no bounds. A song is in bounds, a commercial is in bounds and a jingle is in bounds."
John praised Allan, who established Musicradio77.com in 1996, years ahead of the current raft of online niche media web sites, and who now pays the royalties and operates the computers for Rewound Radio.
John believes Rewound Radio is an example of how, over time, Internet broadcasting will attract a larger audience.
Allan wrote, "The biggest roadblock [for Internet radio] is lack of access with equipment, cost and ease of use. Until Internet radio is as easy and cheap to use as traditional radios, it's at a disadvantage."
The Rewound Radio D.J. Hall of Fame has filled the void left after WABC Rewound ended.
"It was great that we had the chance to hear the WABC jocks on CBS-FM for, in some cases, more than 20 years after WABC stopped playing music," John said. "Now Rewound Radio is giving us a chance to continue to hear their shows as well as some from jocks in other markets."

WABC Musicradio 77 Home Page