Profile Of Liz Kiley
By Scott Benjamin
Liz Kiley on WABC



(1979)
Growing up in Stamford, CT., Liz Kiley didn't embrace the traditional toys and instead collected 45 rpm. records and had her transistor tuned to Musicradio77 WABC.
In February 1979, at age 22 she would become the first woman and probably the youngest air personality ever during WABC's two decades as a Top 40 station.
"On a whim I sent an air check to" WABC program director Glenn Morgan in 1978, Liz recalled. "He called me a week or two later and said, 'We've been watching you and if there is an opening, we might be calling you.' "
After graduating in 1976 from the two-year Communications program at Endicott College in Boston, Liz's career moved at AA Fuel Eliminator speed.
She had met Ron Lake (real name Jim Hicks), an air personality at WPOP in Hartford, during a fall 1974 internship at the Top 40 station, where Liz worked in the news department. The news director was Charley Steiner, now one of the voices of the Los Angeles Dodgers, after stops at ESPN and the New York Yankees.
Ron became the program director at WLAV-AM in Grand Rapids, MI., and a short time later, as Liz was graduating from college, he provided her with valuable insight on how to produce an air check that would convince owner John Shepard to give her a chance
Liz said during a September 11, 2015 phone interview with Musicradio77.com that she was aided by several mentors early in her career as she learned the value of analyzing how she and how some of her colleagues sounded.
"I studied and memorized air checks," she recalled.
There were hardly any female personalities on the air as she was growing up. Alison Steele – the Night Bird – was on WNEW-FM, but album-oriented rock was "a different sort of radio."
By her college years, Paulie and Sue O'Neal were Top 40 air personalities on 99X in New York, "and they deserve credit," Liz said, "because they were really good."
Liz said that in the mid to late 1970s, there was "some resistance" to women being on the air, "but it was not pronounced."
She landed at WLAV right out of college and then moved to cross-town rival WZZR (Z-96). She sent an air check to Dan Mason, the program director at WPGC in Washington and "unexpectedly" was hired there in 1977, just a year after arriving in Grand Rapids.
"Dan was great and we had the best staff on and off the air," Liz said.
A few months after their initial contact, Glenn Morgan called Liz and hired her to succeed Steve O'Brien as a weekend and utility air personality.
"It was overwhelming, exhilarating and terrifying," she said of being at the most listened to station in the nation at age 22.
"Glenn was wonderful," Liz said. "He was very welcoming, as were each of the air personalities at WABC."
She was working with the voices she grew listening to – Dan Ingram, Ron Lundy, Johnny Donovan, Harry Harrison, Chuck Leonard and George Michael.
Being on the air a lot at night, Liz was intrigued by the way George used a stop watch so he could intro the song right up to the start of the vocals. Chuck was so energetic that he often did his show from a stool.
However, this was a turbulent time as WABC was increasingly losing part of its audience to FM competitors. By 1980, the station was heavily invested in talk shows during the night.
Liz said she wasn't privy to what Glenn and Assistant Program Director Sandy Sanderson were planning as a counter-strategy before Glenn was dismissed midway through 1979 and Al Brady was hired as the new program director.
For the first time she was working with engineers – and the night-time regulars, such as Frank D'Elia and George Musgrave – were "unsung heroes."
"They could make you sound better than you actually were," Liz said.
However, WABC was noticeably different in other ways.
"There was a different vibe at the stations in Grand Rapids and Washington," she said. "We spent time together. There was a different culture at WABC. You did your prep work you did your show and then you went home."
Liz said it became clear after months that "things weren't working out" and that "she wasn't a good fit" at WABC at that time. "I was not happy," she added.
She left in early August 1979, succeeded by Marc Sommers, who would stay with WABC until its move from Top 40 to talk in May 1982, and later worked as a utility personality at WCBS-FM.
"Despite what happened, WABC was an opportunity of a lifetime," Liz declared.
She said that she hit her stride after working at WABC, but that she "never became a premier jock. I didn't want to be a jock for all of my career."
About a month after leaving WABC, Liz was on the air at WIFI in Philadelphia, where she eventually became the program director.
She left WIFI in January 1982 and went to Los Angeles. Initially she did the 10 p.m. to 2 a.m. show at KFI and then the 6 to 10 p.m. slot on KOST-103 where she hosted "Love Songs On The Coast," which annexed "huge ratings."
Liz was then the program director at Evergreen Media's KKBT and ascended to the vice president of operations and programming for the Evergreen Media's chain of stations.
She said she enjoyed being in programming and management positions, even though sometimes she has had to nurture delicate personalities.
Liz laughed when told that famed television producer Don Ohlmeyer once said the course that he took at Notre Dame University that best prepared him for working on ABC's Monday Night Football with Frank Gifford, Don Meredith and Howard Cosell was Child Psychology.
"Each person is at least slightly different, and you have to understand them as individuals," she said. "You also have to remember that for some people there is a terror that comes upon them when the hotline rings and they know that its management that is calling. It was so much fun to call someone while they were on the air and tell them that they were doing a great show."
In January 1994 Liz moved to The Box Music Network, which brought the radio and television stations together to promote and enhance each other's image via spots and promotions. She moved from Los Angeles to Nashville in late 1995.
She became the vice president of affiliations and operations for MTV2, CMT, MTVtr3s, based in Nashville, in 1999, after they acquired the Box Music Network. She is now working in global streaming/marketing for the Universal Music Group in Nashville.
Liz said she regrets that syndication and voice-tracking has trimmed local programming and left fewer opportunities for air personalities to develop their skills.
"Talent isn't given the chance to grow the way they were years ago," she said. "You don't have a lot of opportunities now to learn your craft in the overnight shift, since it isn't available because there isn't local programming at that hour. You usually don't learn your craft on the afternoon shift, because you're not good enough for it when you're starting out, and if you somehow get it, you won't be able to keep it."
Liz and her husband, Garrett, a musician and songwriter, live near Nashville with their twin daughters – Madeline and Michelle - 17.
She said the two high school seniors have already visited 20 campuses in preparation for choosing a college.
Liz said she has lived in Nashville for 20 years, the longest that she has been in the same location.
"It's a great place to be, partly because it is such a creative area for music," she said.
Liz said she is not surprised by the huge interest in WABC since Musicradio77.com was established in 1996.
She said, "The programming of that era reminds you of home and of growing up."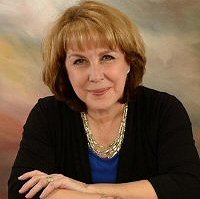 Liz Kiley
(2015)

WABC Musicradio 77