New York Radio Personality Harry Harrison Remembers...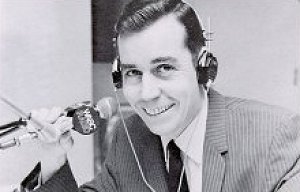 Harry Harrison was the morning air personality at WABC from 1968 until 1979. His on air style made him an institution in New York radio. On WABC he was able to balance the young sound of Top 40 radio with adult charisma that was so vital to mass appeal radio stations of this era. This "mix" was the only way to reach both the kids and their parents in the morning. Both demographics were vital to the ratings success of WABC and Harry was incredibly good at appealing to everyone. He still is every morning on New York's WCBS-FM.
Harry personally contributed the information and memorabilia for this section to the WABC website. He sent a box full of airchecks, pictures, bios, and memories from his career. He obviously took a great deal of time and care collecting and organizing this incredible collection. Only some of it is posted. More will be added later.
Thanks Harry!!!
Harry Harrison's Radio Biography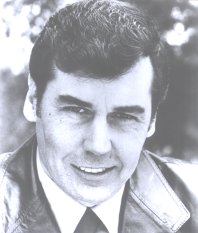 1968
Harry Harrison started in radio at the age of 14 while living in his hometown of Chicago, IL. He suffered a bout of rheumatic fever and was in bed for a year. As a result, radio became his best friend. After his recovery he approached WJJD in Chicago for a job. They put him in contact with the educational station in Chicago, WBEZ. Incredibly, he moved to Chicago's WCFL as a summer replacement and stayed for eight months!
Harry next moved to WPEO in Peoria IL as its program director. There, he hosted a top rated morning show as the "Morning Mayor of Peoria" and even performed in local television! He made WPEO the top station in six months. As Harry became well known in the Midwest with his rapid success, New York City's WMCA came calling.
In 1959 Harry joined WMCA as one of the famous "Good Guys". WMCA was an incredible Top 40 radio station from this era and Harry was very popular in the late morning midday show. Early morning WMCA personality Joe O'Brien followed by Harry Harrison gave program director Ruth Meyer a formidable "one two punch" in the New York radio ratings every morning for over eight years. Harry refined his personable style which became extremely popular with housewives. In fact, one of Harry's best known features on WMCA was his "Housewife Hall of Fame".
About WMCA, Harry says "We had the greatest promotions. One time we had a picnic. We said, 'we're going to invite you to a picnic, but you're going to have to figure out where it is', and we gave hints on the air. Thousands of people showed up; the police were there!"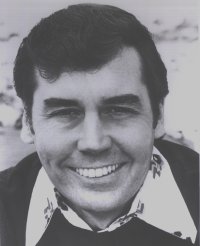 1974
WABC program director Rick Sklar took note of this. When Herb Oscar Anderson decided to leave WABC in 1968, Rick hired Harry to become WABC's morning drive air personality. Among his many talents, Harry is able to drop in weather forecasts, time checks and traffic reports with ease and Rick was quite impressed by this. During this era in Top 40 radio programming where the object was to appeal to a mass audience of every demographic, Harry fit WABC perfectly. And, the ratings that followed Harry to WABC proved that Rick had made the perfect choice. By 1970 Harry was waking up nearly 4 million people a day! One famous Harry Harrison WABC story was that he once received a letter from a lady who gave him up for Lent as a sign of great sacrifice. In her letter she commented that she was late for work and missed getting up on several occasions as a result! Many WABC listeners will also remember Harry "zipping" his female listeners up every morning.
Harry remained at WABC until 1979. Times were changing and music stations on AM were struggling. In its final two years as a music station, WABC tried various approaches to keeping that music audience. One attempt was to move Dan Ingram to mornings. Harry left WABC in November of 1979 to the cries of his many fans. But, he wasn't off the air for long. He became the morning personality at Oldies WCBS-FM in March of 1980 and remained with the station until March 19, 2003 as New York's "Morning Mayor". On April 25, 1997 New York City Mayor Rudolph Guiliani honored Harry and issued a proclamation naming April 25th, "Harry Harrison Day."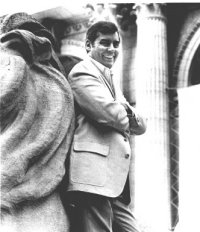 1990
Harry has a number of "trademark" phrases he uses on the air. "Every brand new day should be opened like a precious gift", "Stay well, stay happy, stay right here" and "Harry Harrison wishing you the best... that's exactly what you deserve". Harry also has a Holiday greeting titled "May You Always" which he plays every year over the holidays (see below).
So, how did Harry stay on the air in New York for almost 44 years? "I think the secret is that I come across as an ordinary guy, which I am" says Harry. "I spend time with my family, go to the movies, run errands, read books". On getting that first job at WMCA in 1959, Harry goes on to say "How many chances do you get to go to New York? Most people, when they come here, think they have to change. I didn't. I do just what I did in Peoria. To me, people are people".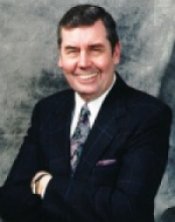 1996
WABC Harry Harrison Airchecks!
Harry Harrison plays the Top 100 of 1976 from his show on December 31, 1976. Listen to how he continually works in the time, weather forecast, and traffic reports. WABC's "Big Ticket" contest was well underway and Harry gives out several numbers for the contest. He makes it sound effortless, but if you think about all he is doing on this show it's remarkable. Balancing all the various parts of the show as well as a very large commercial load took a great deal of organization and talent. If you have ever worked in radio, then you now how quickly that amount of juggling can overwhelm you. At the end of this aircheck Harry's children get a chance to wish everyone a happy new year! (courtesy Harry Harrison) (10 mins.)

Mp3
From July 22, 1977 Harry Harrison rocks New York through a heat wave. While not obvious from these airchecks, WABC was running a tremendous commercial load during these years and morning drive was prime time. Harry works all the elements of the show together and commiserates with his audience about the oppressive summer weather. The current promotion was the "WABC Game". It was even 77 WABC "D"grees! Harry's newsman, John Meagher is also heard briefly on this aircheck. (courtesy Harry Harrison) (10 mins.)

Mp3
Harry Harrison did his final WABC show on November 21, 1979. At the time he was on the air, he did not know it. This aircheck is from that last show. Included is the first hour and then the final half hour. (courtesy Harry Harrison) (10 mins.)

Mp3
Here's what Harry sounded like on WCBS-FM in New York. This aircheck is from December 5, 1997. He sounds great... even better than he did on WABC. His show included Shadow Traffic reports, Phil Pepe with sports and Irv Gikofsky (Mr. G) with the weather. The show was even more hectic than it used to be and, as usual, Harry managed it all. His on air "banter" with Mr. G. is great stuff and Harry is very quick. Also included on this aircheck is Harry's famous "May You Always" recording that he plays every year over the Holidays. (20 mins.)

Mp3
On December 18, 1997 Harry gave the Musicradio WABC website a special mention! Here is what he had to say over WCBS-FM. Thanks Harry!

Mp3
Harry Harrison Memorabilia Links!
All of these items were contributed by Harry himself!

The Harry Harrison Collage
Harry's wife, "Pretty Patti" created this collage of Harry's radio career.

Harry and Ron Back to Back
Harry Harrison and Ron Lundy were back to back air personalities on both WABC and WCBS-FM for a total of 24 years. Here is a picture of them "back to back" and also a picture of Harry giving Ron a special plaque commemorating their years together.

Harry Harrison in the News in 1972
This is an actual copy of an article that ran about Harry in "TV Radio Mirror" from 1972. Pictures of Harry and his family included.

Harry Harrison Promotion Page
This is a copy of promotional information that WABC distributed about Harry. It includes a number of pictures from the WABC days.

WABC Million Home Contest
This is terrific copy of the famous "house" picture of the WABC air personalities in 1968. Harry had this file scanned himself and the quality is outstanding!

May You Always
Harry's famous holiday wish which he plays every year. Both the audio version of Harry reading it and the written copy are posted.
Additional Harry Harrison memorabilia is available at the:
WMCA Good Guy Harry Harrison section of the WMCA Good Guys Web Site!

WABC Musicradio 77 Home Page