Mike Riccio On The 2012 Top 77


by Scott Benjamin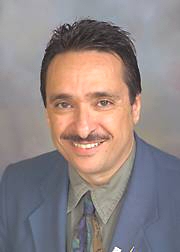 For the 15th consecutive year Musicradio77.com Survey Guy Mike Riccio is trying to recreate the excitement that WABC listeners experienced each year in the 1960s and 1970s between the time they unwrapped their Christmas presents and finished writing their New Year's resolutions.
Through Tuesday, Dec. 4, Mike, the moderator for OldiesBoard.com, will be taking votes for the annual Top Songs 77 All-Time Favorite Hits Poll, which will be featured on Rewound Radio starting Dec. 26.
The Survey Guy says his research is based on the best-selling hits that were a staple of the station from 1964 through 1981, which was its last full year with a Top 40 format. The list was trimmed to the Top 77 in 1977, 1978 and 1981.
Starting the day after Christmas, the famed WABC air personalities – such as Dan Ingram, Cousin Brucie, Ron Lundy, Harry Harrison and Chuck Leonard - would play the top 100 songs. In some years, the talent would announce the songs over an introductory jingle.
Some of the large number of high school and college students who listened to the station during its musicradio era, would stay tuned for longer periods since they were on school vacation and would tape the shows so they would have recordings of their favorite songs from that year.
Several segments from the Top 100 were contributed to WABC Rewound, which aired on Memorial Day from 1999 through 2008.
Fans of the Musicradio77 era can vote for their top 7 songs at VoteTop77.com. The Top 77 survey was featured on Musicradio77.com from 1998 through 2006 and again starting in 2010.
After the voting closes Dec. 4, Mike and his associates will tabulate the list through mid-December for the Top 77 Countdown with Bob Radil, who formerly did a 60's-70's show on WNHU, the station at the University of New Haven and now does a show on Rewound Radio.
Bob will start the countdown Dec. 26 at 2 PM on Rewound Radio., and Mike said other songs nominated for the list, but that didn't make the Top 77, will also be featured on Rewound Radio through New Year's Day.
Mike said in a Nov. 19, 2012 phone interview that "Hey Jude," by the Beatles has been the number one song every year he has done the survey, except 2010, when "Rag Doll," by the Four Seasons captured the top spot.
"Hey Jude was a dominant song in 1968 that was number one on WABC's Top 100 for that year," he said. "It is one of those songs that epitomized what the Beatles did."
" 'Hey Jude' is the one song that overlaps the taste of Beatles fans, whether you're mostly interested in the songs they did when they first came to America in 1964 or you mostly like songs from other parts of the Beatles era," Mike added. "The common thread is a lot of Beatles fans like "Hey Jude,' "
He said he believes "Rag Doll" supplanted "Hey Jude" in 2010 largely because of the interest in the Broadway show "Jersey Boys," which is based on the Four Seasons and has generated more interest in their music.
Mike said that in some years there is a song that surges in the survey because it has been recently featured in a television commercial.
Mike said there are more people voting now than in the early years.
"There are some people who vote every year and we also get new people every year," he said.
He said over time "the variety of songs has increased," noting that most recently there have been about 3,000 songs nominated per year.
Mike said this is the third year that the Top 77 has allowed voters to nominate at least seven songs.
"With seven, you have an increase in variety and we can generate a larger number of songs that are nominated and end the voting a little earlier so there is enough time to tabulate everything and be ready for the Top 77 countdown show," Mike said.
The Survey guy added the Top 77 now has an Internet data base of 50,000 songs that will activate when a voter types a few letters of a popular song and inserts it into the ballot.
"It makes it easier," Mike explained. "Sometimes people don't write the actual name of the song. For example, with "Joy To The World," by Three Dog Night they might write part of the lyric by going, 'Jeremiah Was A Bullfrog.' That makes it more difficult to tabulate the votes."
He gets help from fellow Survey Guy Tom Natoli, who maintains an Excel point system.
Mike, Tom, Don Tandler and Ken Williamson became the Survey Guys shortly after Musicradio77.com Web master Allan Sniffen launched the site in 1996.
The four of them compiled each of the weekly WABC music surveys from 1960 to 1982.
Additionally, Mike said Frank Thomas has provided technical help, which, among other things, has helped legitimize the voting.
"We do get people who try to stuff the ballot box," Mike said. "Due to the technical work, we have many fail-safe systems that will kick it back to us if something is amiss."
Mike, who has been a real estate professional for 26 years, formerly worked as an air personality at WBLI, WLIX and WGLI and currently does a show once a month at WCWP, the station at C.W. Post University on Long Island, his alma mater.
He worked there with Bill Mozer and Frank D'Elia, who were engineers at WABC during its musicradio era.
Mike said the Top 77 survey is a source of enjoyment for many people who grew up listening to WABC.
"The voters love it," he said. "There are people who want to nominate their top 20 songs."

WABC Musicradio 77 Home Page