Mike Riccio On The 2015 Top 77


by Scott Benjamin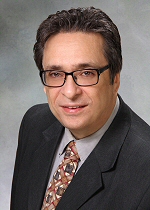 "Hey Jude" has mounted a dynasty that rivals or exceeds that of the Celtics of Bill Russell, the UCLA Bruins of John Wooden and the Yankees of the Yogi Berra era.
For 16 of the first 17 years of the Top 77 Songs All-Time Favorite Hits Poll, it has been the top ranked song among the Internet electorate.
The only year that the Fab Four didn't take the top prize was in 2010 when it went to the Jersey Boys, as "Rag Doll," by the Four Seasons, garnered the most ballots.
Mike Riccio, the moderator for the Top 77 since its inception in 1998, said "Rag Doll" is popular since the Four Seasons, who hail from New Jersey, have a strong following in New York, New Jersey and Connecticut, where many former Musicradio77 WABC listeners live. The interest in the group has increased over the recent years with the Broadway musical Jersey Boys and the subsequent movie version.
The voting for the Top 77 Songs All-Time Favorite Hits Poll began October 24 and will continue through November 30 at www.oldiesboard.com and www.musicradio77.com.
" 'Hey Jude' was a groundbreaking song because of its length and it was a different style and structure for the Beatles," Mike said in an October 26, 2015 phone interview.
" 'Hey Jude' transcends everything," said Rich Appel, who is the air personality for That Thing each Sunday night on Rewound Radio. "It was not generational, which was very unusual because at the time that it was released there was a huge generation gap in the country."
"Your parents would listen to 'Hey Jude,' " he added. "They would not listen to 'Revolution,' which was a Top 40 hit on the flip side of Hey Jude."
"As a sixth-grader at the time, we would sing 'Hey Jude' in the school chorus," Rich said in an October 28, 2015 phone interview.
"Hey Jude" which was the first 45 rpm release on the Beatles new Apple label, runs 7-minutes, 11-seconds, a length almost unheard of in an era when reportedly some acts, were told to not exceed 2-mnutes and 40 seconds so the Top 40 stations could maintain a rapid pace. The only other Top 100 song of 1968 with a similar length, was the Jimmy Webb composition MacArthur Park, sung by actor Richard Harris, which runs 7-minutes, 21-seconds.
In 2013 Billboard named "Hey Jude" the 10th biggest song of all time.
Wikipedia.org has reported that it was written by Paul McCartney as he traveled to visit Cynthia and Julian Lennon, John Lennon's first wife and son, in June 1968. Cynthia and John had separated after John had an affair with future wife Yoko Ono.
The Beatles had 10 songs in the Top 77 of 2014, including one other – "I Want To Hold Your Hand," 1964 – in the Top 10.
The survey through the previous 17 years has had voters choose from their top three to their top 10 songs. It has stayed at seven songs over the recent years.
There were about 1,000 voters and roughly 3,000 songs that were selected in 2014.
Musicrado77.com Web master Allan Sniffen stated that he believes there are two reasons for the popularity of the Top 77.
"It is a reminder of what the big Top 40 radio stations did end of the year countdown shows," he wrote in a November 5, 2015 e-mail message. ""Also, listeners get a chance to both participate and then speculate as to what songs will make the top of the list each year."
Mike said the November 30 deadline for balloting will provide ample time to tally the votes and prepare the Top 77 countdown that he will host on Rewound Radio with Tom Natoli a fellow survey guy, and '60s & '70s Show air personality Bob Radil December 26 on Rewound Radio.
"A lot of preparation is required to count the ballots and prepare the show," Mike said. "You need to have a head start."
Most of the songs nominated will be played on Rewound Radio during the Christmas week.
Tom Natoli, a fellow Musicradio77 survey guy, and Mike, will tabulate the votes with assistance from an electronic system provided by Frank Thomas. He added that ballot security has improved through the years in an effort to keep people from voting more than once.
Mike said there he has been using limited running results this year, although he indicated that there definitely would not be a list of, for example, the top five songs, since it might skew the voting.
"The Top 77 as conducted by Mike Riccio has always been a completely honest list of which songs were voted for and where they ranked," Allan Sniffen wrote. "While countdowns and supposed voted lists are nothing new, it IS unusual to have a ranked list that is based solely on actual votes with any adjustments of any kind. In that way, the Top 77 is unique."
He said he started the Top 77 in 1998 was "to recreate the excitement that was there each year during the holiday week on the Top 100 on WABC," Mike said in an October 26, 2015 phone interview with Musicradio77.com.
Listeners were tuned to WABC for hours to find out where there favorite songs were on the Top 100 and would send self-addressed stamped envelopes to get a printed copy for the survey, which usually featured photos of the Musicradio77 air personalities on the cover.
"This is a reminder of what it was like of hearing your favorite songs ranked," Allan Sniffen stated regarding the excitement of a year-end survey. "There's something about hearing how songs place on an honest list of specific criteria which makes it interesting."

"I would listen to WABC during the holiday week and frantically write down the numbers of the songs in the Top 100," recalled Rich Appel, who grew up in Boston. "I was curious what the numbers were for the songs in New York as opposed to the air play they had received in New England."
Rich will play some of the Top 77 songs on "That Thing," Sunday night, December 27, from 6 to 9 o'clock on Rewound Radio. The show will be rebroadcast days later on 10 other stations.
Based on last year's voting and the early returns from 2015, there is more interest than in previous years in songs by such Motown artists as Marvin Gaye, the Temptations and Smokey Robinson and the Miracles, as well as Glen Campbell. Mike also said there have been more ballots cast for "Bohemian Rhapsody," the 1975 hit by Queen.
"It's an accomplishment to be able to do this for 18 years," Mike said. The WABC Top 100, which was later trimmed in the late 1970s to a Top 77, was held for 18 consecutive years from 1964 through 1981.
"You have a universe of music that could be selected," Rich Appel said. "A lot of people probably don't realize how much work it takes for Mike to tabulate the votes and then put together the survey show."
Vote In The 2015 Top 77...

WABC Musicradio 77 Home Page