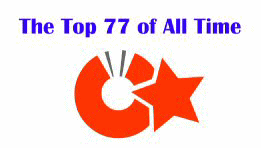 VoteTop77.com
The Votes Are Now Being Counted
The Oldies Message Board and Rewound Radio
will present the results on December 26th
on Bob Radil's '60's & 70's Show!
The Top77 plus the hundreds of other songs that also got votes will
then be played all week between Christmas and New Years.
Thanks for being a part of this year's Top 77 Songs of All Time
and stay tuned for a great week of music for the Holidays!