One Day, WMCA Held A Picnic......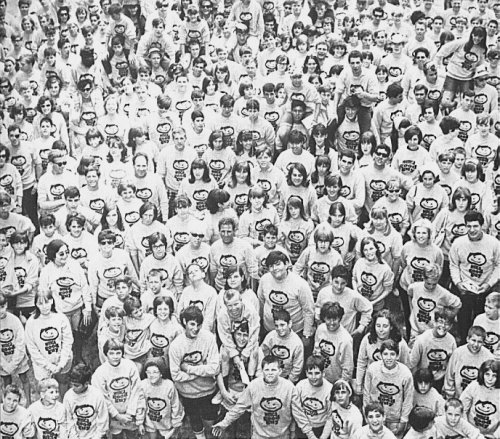 It was known as the "WMCA Secret Picnic"
One of the most memorable WMCA events was the "Secret Picnic". The idea was that for an entire week in July WMCA would announce clues over the air as to where a "secret" picnic was supposed to take place that coming Sunday, July 10, 1966. Some of the clues were "Take 5 by 5 and you'll arrive" (which meant take Route 25, Jerico Turnpike) and "If you go there, you'll do a lot of marching but you won't get drafted" (which meant it was at a military school). Anyone who could figure out the location was invited as long as they wore their Good Guys sweatshirt. As the week went along, the clues got easier so that by the Sunday morning of the picnic, it became very easy for listeners to figure out.
And, figure it out they did. By the thousands New York listeners poured into Nassau County Long Island to the Eastern Military Academy. Bill Epperhart, who was one of those who attended writes "If you got there, they gave you a program that said 'Welcome to the wonderful world of the WMCA Good Guys... you made it'."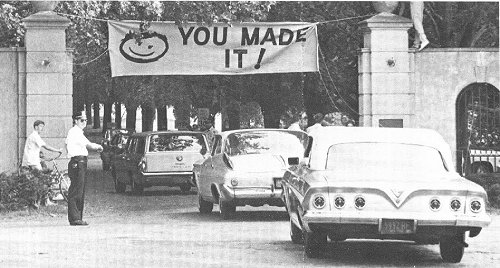 THOUSANDS of people showed up! Jay and the Americans performed, and sweatshirts were everywhere!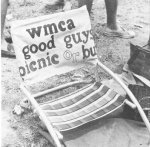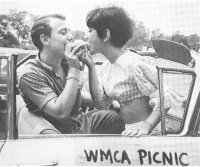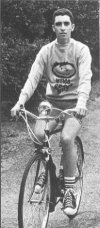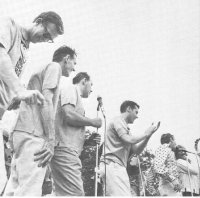 The Good Guy disk jockeys were on hand (with the exception of Ed Baer who was on the air in New York):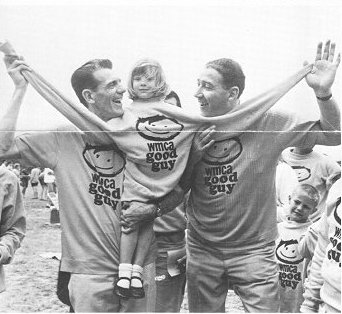 Joe O'Brien (l) and Jack Spector (r) with a young fan!
The only problem was that WMCA forgot to notify the police first and this was not appreciated by the local authorities. The enormous turnout resulted on tramped lawns, illegally parked cars and more people than WMCA could ever hope to satisfy. It was an example of the tremendous appeal the station had at that time. Program director Ruth Meyer commented " it was such a success, the lawsuits continued for years!"
So, what did WMCA need to host a picnic? Here's the list: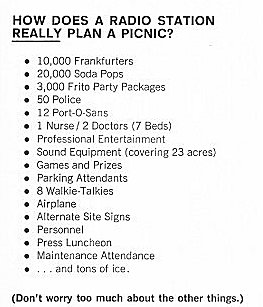 Oh... and what about those who did not figure out the location? Some came close and WMCA did not forget about them either: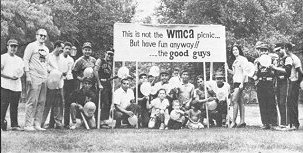 Here are a series of on air promos for the picnic. The promos were clues that were designed to give hints as to where the picnic was to be held that Sunday. The more you listened, of course, the more clues you got! (courtesy Peter Kanze) (3.5 mins.)

Mp3
Thanks to Peter Kanze for providing the pictures for this page and to Bill Epperhart for his memories of that great day!
WMCA Good Guys Home Page