WMCA: Fabulous 57
The Good Guys
--A Rewound Radio Educational Web Site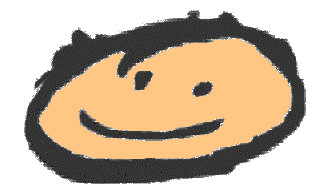 This web site has been accessed 527406 times since March 5, 1998

WMCA Good Guys History
A history of WMCA's years as a Top 40 Music Radio Station. How it began, what made it special and who was responsible for "The Good Guys"!

Earlier WMCA Rock Radio History
Burt Sherwood with help from Alan Lorber explain WMCA's earlier history when it first became a Rock and Roll radio station prior to evolving into "The Good Guys"

WMCA Airchecks
If you really want to know what it sounded like, here are some samples! Real Audio Player required.

The Individual Good Guys
The great air personalities of WMCA who made up one of the greatest radio teams of all time.

WMCA Jingles
A brief history of the jingle packages used on WMCA during The Good Guy era with over eighty jingles in standard .wav format that you can download!

WMCA Weekly Music Surveys
During its years as a Top 40 Music radio station, WMCA published a weekly music survey based on record sales in the New York City area. We have them all!

WMCA Tour
A terrific collection of pictures and descriptions of the on air studio The Good Guys used at WMCA. Special thanks to Jay Sclar for contributing these rare pictures!

WMCA Good Guy Harry Harrison
Harry Harrison himself contributed a large collection of pictures and memorabilia about his years at WMCA!

WMCA Beatles Promos
Using typical Good Guy ingenuity and originality, WMCA created some great on air promos which made it sound like The Beatles and The Good Guys were the best of friends!

The WMCA Promotions
From Sweatshirts to Ringo Starr's hair...

GO Magazine
WMCA was the New York radio station that was affiliated with Go Magazine. The magazine/newspaper printed WMCA surveys, publicity pictures and more. We have some excerpts!

WMCA Trivia
Do you know what the "B" in B. Mitchel Reed stood for?

The Good Guys Sing
The famous album recorded by The Good Guys!

Good Guys Songs
The WMCA Good Guys not only sang on a record album but they recorded a whole bunch of songs for the station. These were played regularly over the air and were a unique part of "Fabulous 57"!

WMCA Good Guy Pictures
A few pictures taken of The Good Guys. There's even a picture of Joe O'Brien holding one of those famous sweatshirts!

More WMCA Good Guy Pictures!
Additional pictures taken of The Good Guys along with WMCA promotional commentary.

WMCA Pictures from Gene Knight!
Gene Knight is a huge WMCA Good Guys fan and has contributed some additional pictures and memorabilia to the Good Guys Web Site!

WMCA Good Guys Picnic
One of the most memorable WMCA events ever was the "WMCA Secret Picnic". Pictures included!

The WMCA Air Staff Time Line
Which Good Guy was on when?

The Good Guy Reunion
On July 21, 1980 WMCA held a reunion of The Good Guys! It was a two hour interview with Barry Gray and featured the last known interview with B. Mitchel Reed where he spoke about his days at WMCA.

Other Interesting WMCA Sound Files!
This section is dedicated to other WMCA sound files that have interest.
Special appreciation and thanks go to WMCA Good Guys Ed Baer and Joe O'Brien for their invaluable assistance in creating this website.
Not only did they provide much of the memorabilia on this site but they also contributed their experiences and recollections from those great days of true personality radio.
Rhis page is not an "official" page, and is not created or endorsed by the current or former management of radio station WMCA.
Except where otherwise noted, the information on this page is from items I personally collected or heard actually broadcast over many years and represents my personal interpretation and opinion of those events.
All written material on the pages of this website is the property of Allan Sniffen unless otherwise noted, and cannot be duplicated or otherwise distributed without prior written consent.
Image and sound files are either the property of Allan Sniffen or are the property of the noted contributor and also cannot be duplicated or distributed without prior written consent.
Musicradio77.com is part of the Rewound Radio non-profit 501(c)(3) educational organization dedicated to persevering the art of Top 40 Radio.